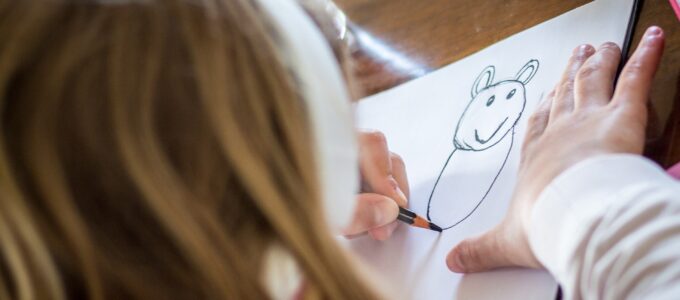 We can offer one to one sessions for children and young people in primary or secondary school settings. Sessions can focus on managing anxieties around health issues, and practising skills and coping strategies to promote better health and wellbeing.
We can also support for families on a specific health need such as preparing for an upcoming hospital admission or procedure.  These one to one services are available throughout the central belt of Scotland and in Tayside.
Building confidence and self-esteem
Our one to one work helps children and young people explore and improve the relationship they have with their health and wellbeing whilst building their confidence and self-esteem. We support them to access information and develop skills to better cope with their health condition and meet other young people living with health conditions. Living with a health condition, especially a long-term health condition, can be overwhelming and isolating. In a relaxed and informal atmosphere we can help children and young better understand their health and how to cope better with their health condition.
Health-related play
We can also provide information and support and health-related play sessions, where children have the opportunity to learn about visiting the doctor or hospital, through play opportunities using a wide range of age appropriate play resources. The children are encouraged to explore the resources and dress up as doctors, nurses and surgeons. A range of healthcare books are used to engage the children in discussion.