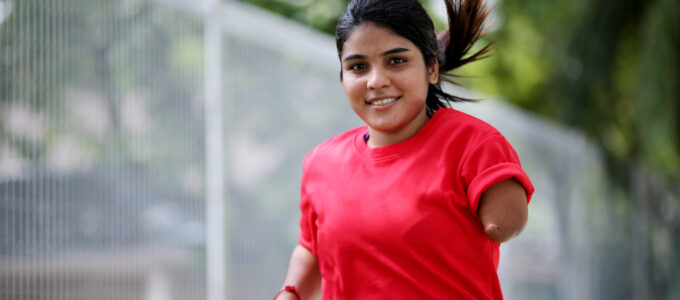 Children with health conditions have an explicit right to achieve their developmental potential and to sustain the highest possible standard of health. The challenge is for them to know and understand these rights so that they can ask for the services they are entitled to and make sure their voices are heard.
The health and wellbeing of children and young people lies at the heart of our work. Founded in 1961, we have grown to become the leading children's health charity in Scotland. We deliver health and wellbeing services directly to children and young people and we are the only charity dedicated to informing, promoting, and campaigning on behalf of the needs and rights of all children and young people with health conditions. We provide expertise and information to children and young people, families, carers, educators, and health professionals and are a national voice for health-related issues relating to children and young people. Our charity is also a champion for health-related play in hospital, in the community or at home. More than just a chance to have fun, play is serious business when it comes to a child's health and health-related play can help children physically, mentally, and emotionally.
Who do we work with?
We work in partnership with parents, carers, professionals, and children and young people to help them meet their healthcare needs when they are ill. We represent children and young people's needs and concerns within the Scottish Government, healthcare committees and other non-governmental organisations. This means we work with:
The Scottish Government Health Department
Health boards and Community Health Partnerships
Children's hospitals and general hospitals which treat children, health centers and child development centers
Healthcare professionals
Schools and special schools
Other organisations and agencies which are connected with children and young people's health and disability such as Contact a Family or Enable. See Useful links
Children and young people who have a healthcare need/problem and different family members.
As well as providing information, support, a liaison role, and resources on any aspect of a child or young person's healthcare, we also have a range of services, each of which deal with a specific topic of children's and young people's health.
These are:
We can:
Give information about the healthcare services available for children and young people
Explain how young people can access these
Help young people understand their rights in relation to healthcare services
Help young people have their say about services
Help them to share their views with other young people
Take their views to people who can make a difference
Work with young people and healthcare professionals on their healthcare needs and rights
Give talks and presentations about our service.
To read about our plans please click here for our 2020-23 Strategic Plan
We report on the work we have done each year, which includes how we have helped children, young people and families.