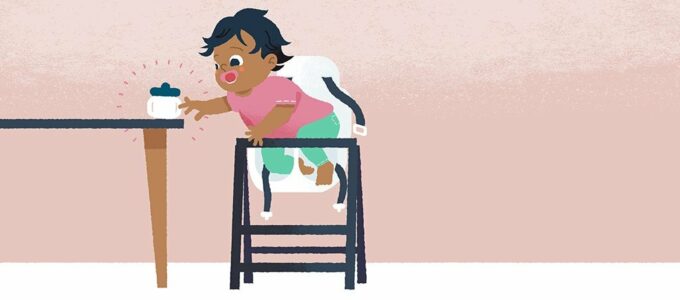 It is important that children have the freedom to grow and learn, safe from serious harm and the Child Accident Prevention Trust (CAPT) help families build confidence and skills in managing the real risks to children's safety.
This year Children's Health Scotland is pleased to support their Child Safety Week which runs from Monday 7 to Sunday 13 June 2021.
Sharing safety knowledge saves lives so the chosen theme for Child Safety Week this year is "share because you care".  One of the key messages the week is sharing is that it is important to keep many common household items out of sight and reach of children, such as cleaning chemicals, button batteries and very hot drinks, as these items are all incredibly dangerous to children.
Commenting on Child Safety Week, Helen Forrest, Chief Executive of Children's Health Scotland said: "It is so important to help families build confidence and skills in managing the real risks to children's safety which is why we are keen to support Child Health Safety Week.  Looking at the research, so many safety-related accidents could be avoided if families and carers were aware of the dangers. So, this year we are sharing the information pack and facts sheets produced by Child Accident Prevention Trust in the hope the information reaches as many people as possible and that potential accidents affecting children can be avoided."
Child Safety Week acts as a catalyst for thousands of safety conversations and activities UK-wide. Some statistics that CAPT is emphasising are:
90% of the most serious preventable accidents to the under-fives fall into five main areas: Threats to breathing, Falls, Poisoning, Burns and scalds and Drowning.
1 in 9 emergency hospital admissions for Scottish children are due to an accident.
1 Scottish child died a month due to an accident in 2019.
2,300 children are killed or seriously injured on roads every year.
Advice on managing children's safety can be found on the CAPT website and includes information on preventing choking, burns and drowning. CAPT especially emphasises the importance of understanding your child's developmental stages so that you are aware of what your child is able to do and how to prevent it.  These accidents can all be preventable, which is why this week is so important. CAPT has also created child safety fact sheets in English, Urdu, Panjabi, Bengali, Polish and Arabic. To read CAPT's child safety information pack and many other resources, visit https://www.capt.org.uk/about-child-safety-week
For more information on health and wellbeing children and young people, visit https://www.childrenshealthscotland.org/resources/