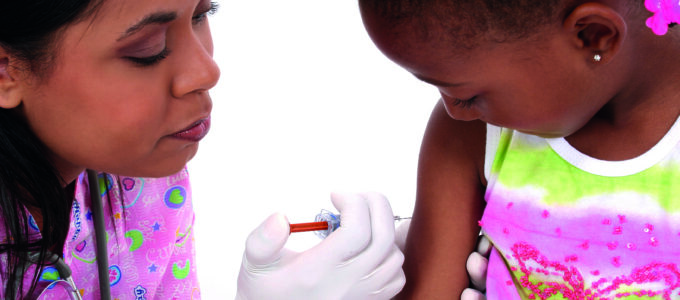 Children and young people aged 12 -15 years old will be offered a dose of the coronavirus (COVID-19) vaccination from Monday 20 September after Scottish Ministers accepted advice from the four UK Chief Medical Officers (CMOs).
As a result, a dose of Pfizer-BioNTech vaccine will be offered to all children and young people aged 12-15 who are not already covered by existing advice from the Joint Committee on Vaccination and Immunisation (JCVI) in a move to reduce the disruption caused to education by COVID-19.
This group will be offered their injections in drop-in clinics and community settings followed by each young person receiving a letter inviting them to attend a community clinic.
For some rural Health Boards, those aged 12 to 15 will first be offered the vaccine at school.
Following the initial phase, vaccines will be offered in both communities and schools so that anyone who hasn't been vaccinated but would like to be has the opportunity to take up the offer.
Meanwhile, people who received their vaccination during phase one of the national COVID-19 vaccination programme in Scotland will start to receive booster injections from 20 September.
This follows advice from the JCVI which has advised that the booster dose can be given alongside the flu jab and should be offered no earlier than six months after completion of the primary vaccine course.
Frontline health and social care workers will be able to book their appointment online at NHS Inform from 20 September and from that date, residents in care homes for older people will be offered both flu and COVID-19 booster vaccination.
Adults aged 70 years and over and adults aged 16 years and over who are on the highest risk list (previously known as the shielding list) will be contacted soon, either by letter or by their GP.
People on the highest risk list who were severely immunosuppressed at the time of their last COVID-19 vaccination will be offered a third primary dose instead. Other eligible groups – including all those aged 16 to 49 years with underlying health conditions, adult carers, unpaid and young carers, adult household contacts of immunosuppressed individuals and all adults over 50 – will be able to book online from October.
Health Secretary Humza Yousaf said:
"I want to thank Dr Gregor Smith and the other three UK CMOs who have taken the time to consider the benefits of offering a first dose of the COVID-19 vaccination to 12-15 year olds. I recognise the impact disruption to education can have and am keen that we do all we can to reduce this so I am happy to accept the recommendation to proceed. As the CMOs recommended, informed consent must be at the heart of decision making so we will ensure that there is clear communication with this age group and their parents so they understand the potential benefits, potential side effects and the balance between them. A new leaflet from Public Health Scotland will be circulated to ensure parents, carers and young people have all the information they need. Individual choice is central to this, and the decisions of parents, carers and children will be respected."
Helen Forrest, Chief Executive of Children's Health Scotland added:
"As the leading children's health charity in Scotland we welcome the advice of the Chief Medical Officers and fully support their recommendation that informed consent must be at the heart of decision making in relation to the vaccination of 12-15 year olds.  Every child has the right to the best possible health, and we understand that clear communication and respecting choice are both essential to ensuring that this right is upheld."
For more information on the COVID-19 vaccination for children and young people visit https://www.rcpch.ac.uk/resources/covid-19-vaccination-children-young-people