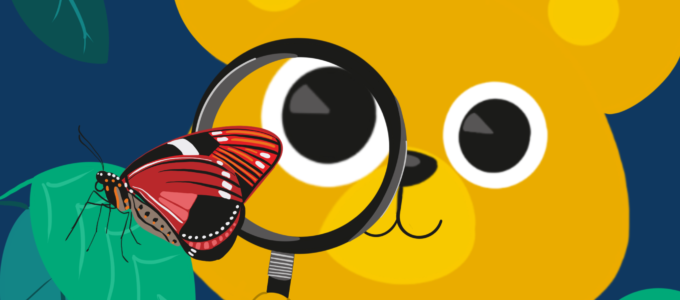 National Children's Gardening Week starts this Saturday on 28th May! This event was created by Neil Grant, managing director of Ferndale Garden Centre, and works to support the wonderful Greenfingers charity. It's all about celebrating the fun, learning and growth which a child can experience even in their own back garden or local green area.
Esther Bates, Marketing and Fundraising Assistant for Children's Health Scotland, said: "Over the Covid lockdowns, children and young people everywhere have spent a lot of time indoors, missing out on the world around them. Now that the world is opening up again, it's a good opportunity to consider what we can do to help them reconnect to nature. There is plenty of evidence that people's health and wellbeing is improved by being exposed to green spaces, including gardens, parks and forests. Not only that, but research has also found that only a quarter of children are reaching the national recommended level of physical activity. Gardening can have great mental, emotional and physical effects for people of all ages, as well as teaching children to look after the natural world around them."
A report was published in 2018 discussing the benefits of gardening in children and the current levels of participation in school gardening in the UK. The benefits are:
Physical Health: Children with access to decent green space are 24% more likely to be physically active. School gardening encourages children to be more physically active, eat more fruit and vegetables, and be less picky with food.
Mental Wellbeing: For children, gardening can make them feel proud and empowered to see the results of their efforts. It also teaches them patience to wait for plants to grow and resilience if things go wrong. Gardening can also present new challenges which can seem scary at first, but a child will learn they are harmless, like seeing a big insect.
Social Skills: Children will work towards a common goal, which helps them to strengthen relationships and form new ones. Gardening can also make everyone feel equal as there is less focus on academics.
Behaviour: when children are allowed to be responsible, such as with potentially dangerous gardening tools, this can cause children to behave and concentrate better in the classroom, as they feel proud that they are trusted.
Learning: school gardening can help children to learn more about fruit and vegetables and where they come from, which can encourage them to live a healthier lifestyle in adulthood too.
So, with so many great benefits, what's stopping you from getting out there with your child and spending some time in a garden? The National Children's Gardening Week website has plenty of activities and tips to help you get started!
If you are hungry for more activities, then why not check out our Scottish Children's Health Week activity book? It packed full of exciting activities for children of all ages.