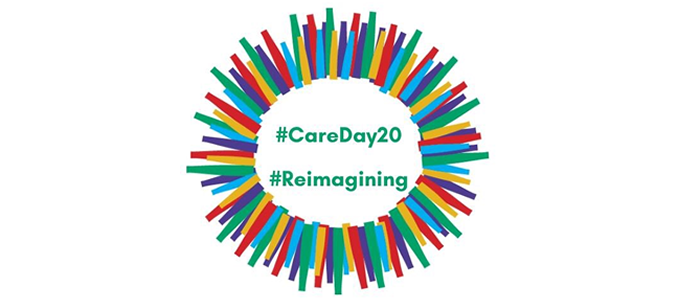 Care Day is an annual international celebration of the Care Experienced community and this year it takes place today – Friday 21 February 2020. It exists to celebrate and champion all Care Experienced people and this year the theme is Reimagining.
This Care Day Who Cares Scotland want to make sure people feel celebrated and have the opportunity to reimagine the future for Care Experienced people in Scotland.
"Whatever is given / Can always be reimagined" – Seamus Heaney
They are encouraging the Care Experienced community and their supporters to reimagine how Scotland and the world can best support Care Experienced people to flourish.
The hashtags this year are #CareDay20 and #Reimagining and everyone is encouraged to get involved by posting details of what they're #reimagining. This could be to do with rights, health, wellbeing relationships or something else completely.  Selfies are encouraged!
Care Day aims to:
Celebrate: Shift public attitudes on Care Experienced people's lives.
Connect: Bring together the Care Experienced community with their allies and corporate parents to talk about how we can ensure Care Experienced people get the love, rights and relationships they deserve.
Communicate: Motivate the Care Experienced community, their allies and corporate parents to share their celebrations, show their commitments and ignite discussion.