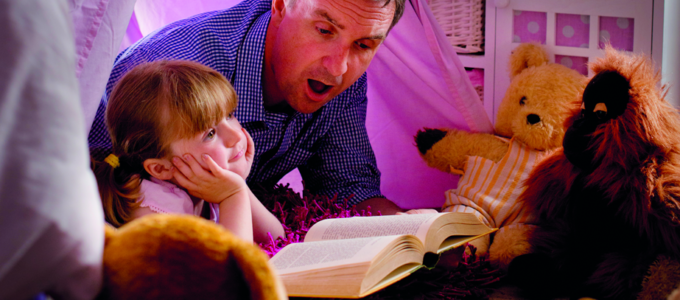 This week is Carers Week (8-14 June) which is an annual event that takes place each year to celebrate the fantastic work of Carers across the UK.  This year the theme is 'Making Caring Visible', which hopes to help people recognise the contribution that Carers make.
During Carers Week 2020 Children's Health Scotland is inviting health and care services, schools, employers and businesses across Scotland to recognise the vital contribution made by Carers.
Commenting on Carers Week 2020, Helen Forrest, Chief Executive of Children's Health Scotland said:
Carers, particularly those who are unpaid, provide vital support for their loved ones who are often among the most vulnerable in our society. To help Carers in Scotland gain a deeper understanding of healthcare needs and rights of children – especially those who are in or leaving care – we have developed a range of training which is delivered to Carers FREE OF CHARGE, thanks to funding from the Scottish Government and other trusts and foundations. During COVID-19 this training is still accessible, and we would actively encourage Carers to contact us for further information.
According to figures from carersweek.org, there are 6.5 million people in the UK who are Carers, yet they often feel isolated – and they are seven times more likely to say they are lonely than the general population. They will be looking after a family member or friend who has a disability, mental or physical illness, or who needs extra help as they grow older. Many Carers feel isolated and that their caring role is hidden.
Speaking on behalf of the Carers Week 2020, Helen Walker, Chief Executive of Carers UK, said:
This year it is more important than ever to raise the profile of caring and recognise the enormous contribution made by unpaid Carers, who throughout the COVID-19 outbreak have played an essential role supporting friends and family who are older, disabled or seriously ill. I am delighted that so many individuals and organisations are getting involved with virtual activities, helping Carers to connect to others and access advice and information. Looking after someone can be a hugely rewarding experience, but it sometimes comes with difficulties, including getting the right support. This Carers Week all parts of the community – family and friends, employers, businesses, schools, health and care services – should do their bit to make caring visible and recognise Carers' vital contribution to society.
During the current COVID-19 pandemic, Children's Health Scotland is offering a tailored suite of options to support Carers which includes:
1:1 Phone and Email Support
Support is offered on any health-related matter. Sometimes a listening ear helps. Please contact us using the details below.
Question and Answer Sessions
In these times of uncertainty and questions flying around, we would like to provide what reassurance we can. We are available to answer any health-related question such as
Is it safe for my child to go to school when I am shielding?
Please send in your questions to the email below and watch our website for details of forth-coming Q&A sessions.
Online Sessions
Short bitesize sessions can be offered on some workshop topics such as: mental health and emotional wellbeing, ways to cope with stress and anxiety, loss and change.
Our training is focused on the healthcare needs and rights of children and young people.
adds Anne Wilson, Head of Development with Children's Health Scotland.
We look at how these can be best be supported and during Carer's Week 2020 it is worth highlighting that there can often be additional complex healthcare issues for children in Kinship Care – especially during these unprecedented times. For example, these issues can be around mental health or their birth parents' mental health, fear of inherited conditions, challenges relating to consent and confidentiality and tensions relating to a child coming into care in the first place. If you are a Carer and you would like to know more about these issues and challenges and about the healthcare needs and rights of children and young people, then I would encourage you to get in contact with us.
For more information and to arrange your training sessions, please contact:
Anne Wilson, Head of Development
Children's Health Scotland
Tel: 0131 553 6553 | Mob: 07485 462435
Email: anne.wilson@childrenshealthscotland.org
#childrenshealthmatters #MakingCaringVisible