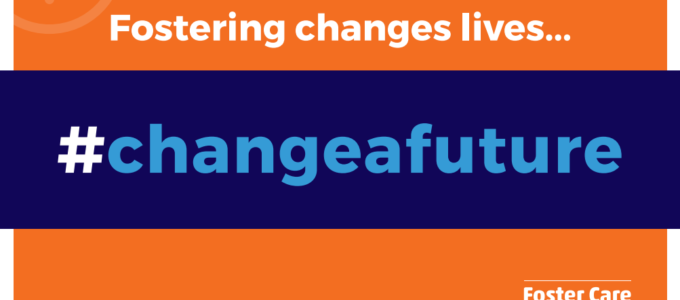 Fostering has the potential to be life-changing for fostered children and young people. It can #changeafuture and Children's Health Scotland is proud to support Foster Care Fortnight 2019. 
"We absolutely believe that foster care changes futures," said Helen Forrest, Chief Executive of Children's Health Scotland.  "It changes both the futures of fostered children and young people and the futures of the foster families who care for them and I am really proud that our fostering healthcare programme that we deliver firmly focuses on how children and young people can be supported at these times of need."
Children's Health Scotland promotes the needs of  ALL children and young people in the healthcare system, working for improved standards and quality of care whether they are ill in hospital, at home, or in the community. Included are children and young people in care who may not enjoy the love and support of a caring family. Recent Scottish Government policy has focused on the needs of this group, as there has been considerable concern at the less than favourable outcomes for children and young people who are looked after, whether at home or away from home either in foster, kinship or residential care.
Commenting on Foster Care Fortnight, Anne Wilson, Development Officer at Children's Health Scotland said: "To help carers gain a deeper understanding of the healthcare needs and rights of children and young people who are in or leaving care, Children's Health Scotland developed training that has helped to change futures. The main focus of this training is how children and young people's healthcare needs  can best be supported and to enable access to appropriate healthcare services.
"During Foster Care Fortnight it is also worth remembering that there are often additional complex healthcare issues for children in kinship care. For example, these issues can be around birth parents' mental health, fear of inherited conditions, challenges relating to consent and confidentiality and tensions relating to a child coming into care in the first place. To help address these issues we also run a Kinship Carer programme that ultimately focuses on supporting carers to manage the children's healthcare."
In relation to Foster Care in Scotland (information obtained from https://www.gov.scot/publications/childrens-social-work-statistics-2017-2018/) there are:
5,058 children living with foster families as at 31 July 2018.
This is three-quarters (74%) of 6,817 children in care looked after away from home and family.
There are approximately 4,000 foster families in Scotland
For more information on the Foster Care Training CLICK HERE.
To find out more about Kinship Carer Training CLICK HERE.
#FCF19