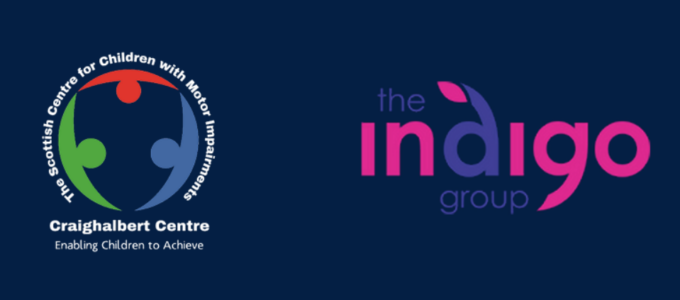 A new report highlights widespread failings, as children with highly complex disabilities and intensive health care needs are unable to access their right to nursery placements across Scotland.
Every 3 and 4 year old in Scotland has a legal right to 1140 hours of free nursery or alternative early learning and childcare. However, the report highlights that children with highly complex disabilities and intensive health care needs, who would hugely benefit from inclusive play, communication and learning are often not able to access this entitlement and are missing out on potentially life long benefits, while their parents are experiencing mental health problems, isolation and are unable to work.
70% of parents of children with highly complex disability and intensive health needs surveyed said they could not access a nursery placement for their child when they asked for it, and 79% said that the process of securing nursery provision for their child or the limitations of the provision that was provided meant that they had to give up work; prevented them from working; or required them to reduce their working hours.
The Scottish Centre for Children with Motor Impairments and Indigo Childcare Group have released this new report on Wednesday 29th March 2023 into the provision of Early Learning and Childcare for children with highly complex disabilities and intensive health care needs. They say that although the Scottish Government's flagship policy of access to free nursery care for 3 and 4 year olds is working well for most families in Scotland, significant challenges remain in ensuring that those with complex needs can access their entitlement.
Bob Fraser CEO of the Scottish Centre for Children with Motor Impairments said "We are talking about around 230 children in Scotland with the most complex needs who have very rare conditions or multiple conditions where the science tells us that they would particularly benefit developmentally from nursery. However, parents tell us they can't access their entitlement to reliable nursery placements that consistently meet their child needs when they want it and where they want it, if they can access a placement at all."
Although this report focuses on children with profound and multiple learning disabilities with a life-limiting or life-threatening condition, the challenges faced by these children and families in accessing Early Learning and Childcare are also faced by many other families affected by childhood disability.
The report calls for the development of a national hub, best practice exemplars and a national network to support families and those who work with children with highly complex disabilities and intensive health care needs.
Regarding the report, we said: "The presence of complex disabilities and intensive healthcare needs should never be a barrier to young children enjoying the same rights (UNCRC 24 – Health, 28 – Education and 23 – Disability and inclusion) as any other child. These children have the same rights to benefit and thrive in a nursery or early learning setting providing the opportunity for brain development, communication, socialisation and physical development."
Children's Health Scotland, as a leading Scottish children's health charity, is dedicated to upholding the healthcare rights of ALL children and young people across Scotland regardless of condition or setting. We welcome this report and support the recommendations made within it. We call upon the Scottish Government to address this inequality and provide funding and appropriate resources to meet the needs of children with complex disabilities and intensive healthcare needs so that they may, along with their peers, realise their true potential.
Visit the Health Priorities section of our website for more information on the improvements we campaign to achieve.