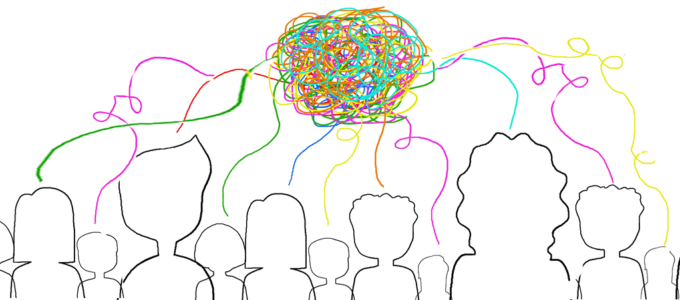 *UPDATE 30.11.2020: Thank you for your interest. Unfortunately the Focus Groups are now full. Please keep an eye on our website and social media for future opportunities.*
If you have school age children then we would really like you to take part in an online focus group about the design and development of a mental health resource.
Children's Health Scotland in partnership with the Mental Health Foundation Scotland and Digital Bricks have been commissioned by the Scottish Government to develop an online, open-access professional learning resource in mental health and wellbeing for use by schools across Scotland.  The resource will aim to support the development of positive mental health and wellbeing in children and young people.
Commenting on the resource Anne Wilson, Head of Development at Children's Health Scotland said: "We want to design a resource that will help support the mental health of children, so we really need to hear from those with school age children – either in primary or secondary school. This help is vital so please get in touch and take part if you can and help us deliver a resource that will really make a difference to the mental health and wellbeing of children and young people."
The online focus groups are taking place on Thursday 3 December 2020 as follows:
1.30pm – 2.30pm
7.00pm – 8.00pm
If you would like to join an online focus group please email Anne Wilson, anne.wilson@childrenshealthscotland.org.  When doing so please let Anne know which time suits you best to take part in the focus group.
Unfortunately, the timescale for developing the resource is very tight, so if you would like to share your views with us but can't take part in a focus group, please get in touch by email to register your interest. There will be other opportunities going through to March 2021.
Bearing in mind the time of the year and the tight timescale involved a £35 voucher is being offered to those taking part in the focus groups. Places are subject to availability.