Welcome to Day 23 of Bear's Advent Calendar! Are you ready to #ShareWithBear?
Did you know that you can contact us and ask for free copies of our helpful resources and guides? The Little Bears have been unboxing them at the Children's Health Scotland office and wanted to share with you what is available!
Please email enquiries@childrenshealthscotland.org or ring us on 0131 553 6553 to order free copies of our resources and guides!
Let us know on Facebook and Twitter what new things you would like to learn about in 2023! #ShareWithBear
Please donate to the #ShareWithBear Campaign below. If you can share a little with Bear this December, then we can share a lot with children and young people in 2023!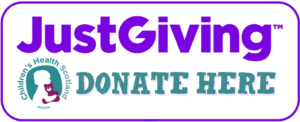 Come back tomorrow for Day 24 (Christmas Eve!) of our advent calendar to see what else Bear and Children's Health Scotland got up to in 2022!