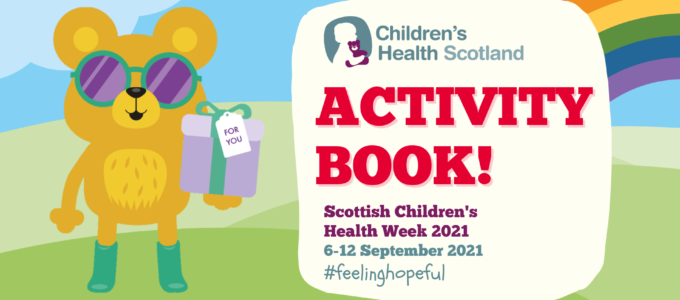 We have created an Activity Book to support Scottish Children's Health Week. 

The Activity Book includes themed days to help you get creative and share your thoughts and feelings about health and wellbeing. For older children the Activity Book should be easy to read and contains activities that you can do with your friends. For younger children, adult help (or the help of older children) will be needed to explain activities, and more importantly, to learn more about health rights.
The hashtag 'feelinggood' has been created to encourage everyone to talk about health, feelings and emotions and we hope you will use this hashtag on social media.  We hope as many people as possible will join our conversations.