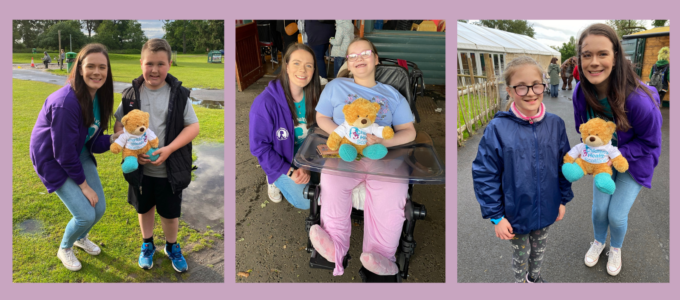 A huge shout out and many thanks to Blair Drummond Safari Park in Stirling, who very kindly provided us with free tickets to share with the children and families we support for their very magical 'Dreamnight at the Zoo'. It was a fantastic evening of fun, laughter and adventure which was hugely enjoyed by us all.
One child who came along with us to the event told us all about the fun they enjoyed.
I can't thank you enough for the invite to Blair Drummond – I don't have any favourites because I loved it all and loved the animals. It's a fantastic park and my family and I enjoyed every moment and making memories together. I also loved meeting Beth in person.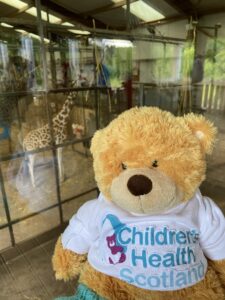 Driving through the animal reserves on the ultimate safari adventure showed us rhinos, lions, monkeys, camels, and deer up close! One young person in our group said:
I really enjoyed driving through the monkey's exhibit in the safari, they were my favourite because they were all doing different, interesting, and adorable things (especially when they were hugging each other or visiting the cars!)
We also enjoyed a Q&A at the penguin pool, watching the sealions dip and dive in the water and seeing the tiger's stripes up close! We know our guests really enjoyed the sealions as one of them told us:
Dreamnight was the best! I loved seeing the lions and the sealion show. I like the lions because of the lion king and I like the sealion waving and doing tricks. I got a free toy and ice-cream and went on lots of rides – it was amazing!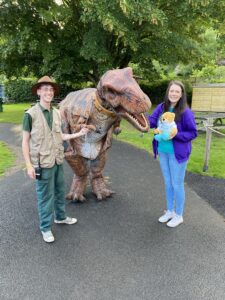 There was even a prehistoric forest filled with dinosaurs! Bear loved meeting everyone – but wasn't so sure about the dinosaur!
Commenting on the experience Beth Davidson who is our Coordinator within our Children's Health and Wellbeing Services Coordinator said:
Of course I took our mascot Bear along to the event and we loved every minute of the evening! It was a delight to finally meet with some of the families that we have worked so closely with over the last few years. Everyone had a huge smile on their faces and we all had such a fun time! It really was a very happy evening – thank you!
There were dodgems, rides, slides, and of course, yummy treats! At the end of our adventure we were thanked by all those who had come along with us, with one child letting us know that:
We've had so much fun at Blair Drummond Safari Park. I have loved seeing all the animals and got some great photos. I also liked the dodgems, park, and slide. My mum and dad also let me eat cake, chips and ice-cream!"
Across June each year, the most magical event takes place across the world, known as 'Dreamnight at the Zoo'. Set up in 1996 by zookeeper Peter van der Wulp, he wanted to create a free night of fun and magic for families with a child with cancer. Fast forward to 2022, and 'Dreamnight at the Zoo' has become an annual worldwide event where over 200 zoos and aquariums across the world, open their doors after hours for children and their families who are chronically ill and disabled, or helping and supported by charities.
A massive thank you to the whole Blairdrummond team for a truly fantastic time! A brilliant evening was had by all! 🐘🦒🦏🦓🐅