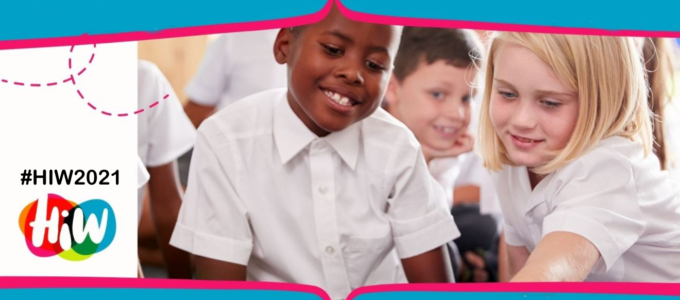 It's Health information Week – a weeklong event that promotes high-quality information for patients and the public. High quality health information can have a huge impact on the ability to stay healthy and manage illnesses effectively, giving a better quality of life.
Having information that can be trusted is incredibly important, especially when it comes to health and wellbeing. However, finding accurate and trustworthy information is becoming increasingly more difficult, which is unfortunate as it is more essential than ever given the current COVID-19 pandemic. In response to the need to find helpful information to look after our wellbeing, the Health Information Week 2021 project team has included some interesting and important themes this year which impact many people. These include:
Quality Marks (5 July)
Health information for children and young people (6 July)
Uplifting resources for the NHS from the NHS (7 July)
Digital health (8 July)
"Oh, I don't know what to believe…" (9 July)
Health information for everyone (10 July)
Vaccines (11 July)
The week ensures a focus that health information is available for all, including children and young people. This means that more information should be available in many languages and formats that are suitable for people with disabilities, as well as resources that use language which is suitable for a younger audience, so that children and young people can understand the care that is given to them.
Commenting on Health Information Week, Helen Forrest, Chief Executive of Children's Health Scotland said:
It is essential that children and young people are given access to information that relates to their health and wellbeing in a form that they can understand. EACH Charter article 4 and 5 states that children and parents have the right to be informed in a manner appropriate to age and understanding as well as the right to informed participation in all decisions involving their health care. Health Information week's aim to provide information for all is an action that we endorse wholeheartedly.
For more information on Health Information Week visit https://healthinfoweek.wixsite.com/healthinfoweek/resources
At Children's Health Scotland, we have resources available in many languages and suitable for children and young people. Our health and wellbeing resources can be found here.