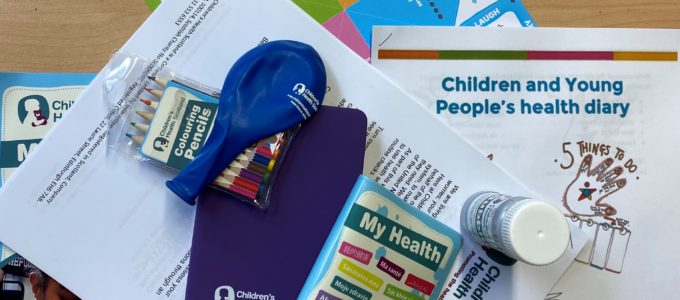 Working with the Trussell Trust and with grant aid from the Scottish Government's Community Wellbeing Fund, leading children's health charity Children's Health Scotland is in the process of distributing over 400 My Health | Play and Information Packs to support vulnerable families in the community.
The packs include hints, tips and information to reassure and encourage families to use health services together with merchandise, information and activities for children to try, to support their emotional health and wellbeing.
Commenting on the distribution of the packs Helen Forrest, Chief Executive with Children's Health Scotland said:
Our packs were distributed in July and created in response to headlines, evidence, and anecdotal data on the health and wellbeing of vulnerable families in the community. They include useful hints, tips and information on using health services in Scotland and some fun activities for children to try at home that can help improve their emotional health and wellbeing. It is our hope that the packs will encourage children to try new health and wellbeing activities and for families in general to be confident about using health services during this time.
The COVID-19 pandemic has had some unintended consequences; at a time when we should be vigilante about our health, the uptake of health services has dropped. The Scottish Government ran a national campaign in April to encourage people to seek medical help for urgent issues which are not related to coronavirus (COVID-19).  At this time figures indicated that patients were delaying seeing their GP, and in relation to children's health a reduction in families bringing children for immunisations.
Health Secretary Jeane Freeman said:
It is vital for people to know that GP surgeries and hospitals are still there for them if needed. This pandemic does not mean we've stopped the fight against cancer, heart attacks or other serious health conditions. It is vital people continue to raise any health worries with their doctor at the earliest possible time and continue to attend regular check-ups and appointments when they are invited to do so.