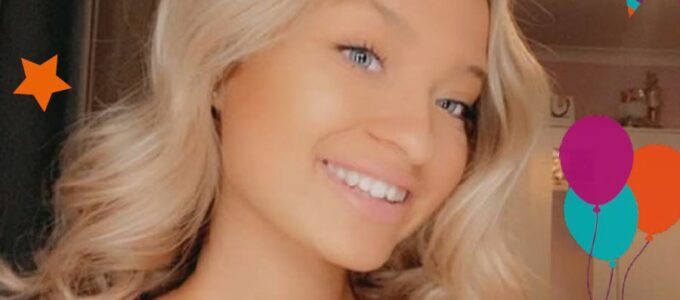 Lucy (16 years old) who lives in East Lothian is sending an invitation to family, friends, and supporters to attend her fun-filled fundraising event on Saturday 14 August 2021 at Ormiston Bowling Club. Lucy has been working hard on preparing for this fundraiser and has been gifted some fantastic auction prizes including signed shirts and football boots from Midlothian Football Club and a session with an international bowler, Alan Marshal.
Lucy has first-hand experience of one of the self-management services that the charity provides.  She attended our new online SMS:CONNECT programme, which the charity launched last year and is now so grateful for their help that she wants to raise funds to help more children and young people with long-term health conditions.
Commenting on the forthcoming fundraiser Lucy said: "I gained so much from taking part in the SMS:CONNECT Programme – from learning about my health rights to how to cope when feeling stressed or anxious. It gave me such a sense of reassurance that I'm not the only one experiencing issues about my health conditions that I'm now more able to be open and honest with the people in my life. I was so inspired by their work that I've organised a fundraiser at my local bowling club and hope to raise much needed funds to support their work."
Laura Smith, Head of Children's Health and Wellbeing Services said: "We are so proud of Lucy for the progress she made on our programme and for now going ahead with such a fantastic fundraising event.  It is going to be a great event and money raised will go towards funding our work to support children and young people with long-term health conditions."
If you would like to support Lucy and donate to this event, then visit https://www.justgiving.com/fundraising/lucy-walker35
You can read more about Lucy's story in the Summer 2021 edition of the CHS Magazine.