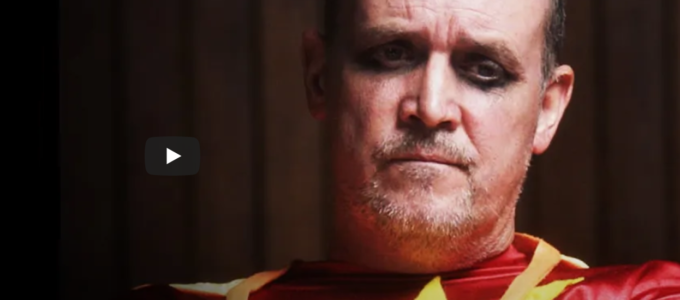 What happens when junk food mascots come to terms with the damage they've done? Our friends at BiteBack have created a video exposing the dark side of the food industry, with a humorous touch. The story is fiction, but the facts in it are all true. It should be easy to eat healthily — it isn't.
Using typical children's food marketing mascots such as a cartoon animal and a superhero, the video takes real facts and dresses them up in a drama about a help group. The video highlights that the food system is rigged against us: flooding our screens and streets with junk food then using deliberately misleading tactics to con us into eating it.
Commenting on the campaign Helen Forrest, Chief Executive of Children's Health Scotland said: "Every child has the right to the best possible health and the food industry should not use deliberately misleading tactics to promote the consumption of junk food.  As we believe in the messaging that BiteBack is promoting we have joined the #DontHideWhatsInside campaign to protect the health and futures of our children and young people and urge big businesses to be honest and transparent about the food they sell."
FOOD FACTS
An average British three-year-old is more likely to recognise a fast food logo than know their own surname.
Nearly 9 out of 10 of products on display at children's eye level in UK supermarkets are unhealthy.
Children living in disadvantaged areas of the UK are twice as likely to suffer poor health due to overweight or obesity.
BITEBACK
Previous work from BiteBack has demonstrated the shocking extent of junk food advertising aimed at children. Their messaging is simple: it's time big business was honest and transparent about the food they sell. Many are exploiting loopholes in laws controlling how food is promoted, at the expense of our children's health.
The BiteBack team is currently working on new research to expose the most manipulative food brands, which pretend to be healthy while full of sugar, salt, or fat. For now, please enjoy the short film here and share it with your networks.
#DontHideWhatsInside. It's time to protect the health and futures of millions of children and young people