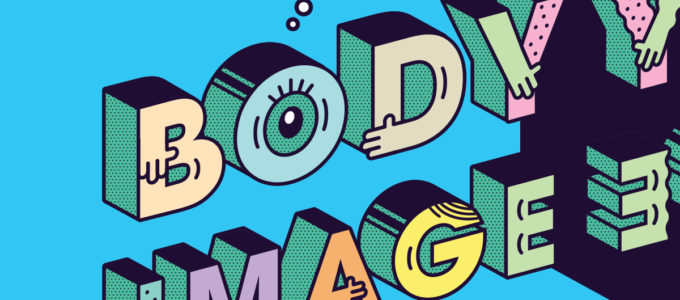 Children's Health Scotland welcomes the theme of this year's Mental Health Awareness Week, which runs from 13 to 19 May 2019. Spearheaded by the Mental Health Foundation the week will concentrate on body image – how we think and feel about our bodies.
"Body image is such an important subject especially for children and young people in Scotland," said Helen Forrest, Chief Executive of Children's Health Scotland.  "Body image worries can impact on self-esteem, confidence, health and wellbeing and we therefore welcome the focus of Mental Health Awareness Week 2019.  Our organisation will continue to work with others in our sector to support children and young people and address head-on the pressures they face on a daily basis."
'Body image' is a term that can be used to describe how we think and feel about our bodies. Our thoughts and feelings about our bodies can impact us throughout our lives, affecting, more generally, the way we feel about ourselves and our mental health and wellbeing. Having body image concerns is a relatively common experience and is not a mental health problem in and of itself; however, it can be a risk factor for mental health problems. Research has found that higher body dissatisfaction is associated with a poorer quality of life, psychological distress and the risk of unhealthy eating behaviours and eating disorders.
One Mental Health project that Children's Health Scotland has been actively involved in developing and implementing is Make It Count – Mental Health is Not Extracurricular.  This project aims to prevent mental health problems arising in adulthood by supporting young people earlier.  More and more children and young people are struggling to cope with their mental health amidst rising rates of depression, anxiety and self-harm.
Commenting on the project Simita Kumar, Project Officer said: "Our organisation exists to ensure the healthcare needs of children and young people are met and long term conditions like arthritis, spina bifida, epilepsy and diabetes can have a profound impact on their mental health. Young people with these conditions often become real experts in what they need physically by getting to know their bodies, but often we don't help them to think about what they need to stay mentally well. If children can be supported to self-manage their mental health as well as their physical health, we can prevent poor mental wellbeing in childhood and the emergence of mental health problems into adulthood."
#MentalHealthAwarenessWeek
For more on the Make it Count project CLICK HERE.
For more on Mental Health Awareness Week CLICK HERE.