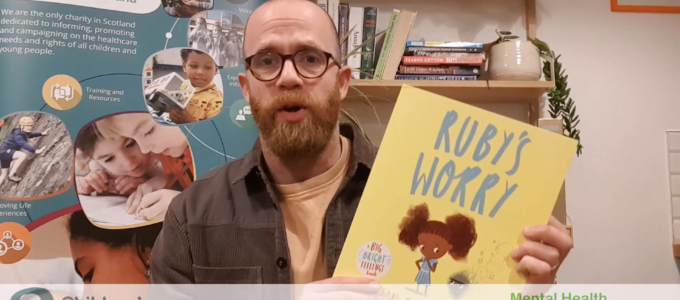 This week is Mental Health Awareness Week, hosted by the Mental Health Foundation. The theme for this year is Loneliness, a feeling that everyone will have experienced, and which can have a profound effect on mental health. From 9 – 15 May, the Mental Health Foundation will be encouraging everyone to share stories of a time they experienced loneliness using the hashtag #IveBeenThere.
Mark Rowland, Chief Executive of the Mental Health Foundation, said: "We hope this year's theme of loneliness will strike a chord with many of us who felt lonely and struggled throughout the Covid pandemic. Millions of us experience loneliness from time to time. We know that some people are at higher risk of experiencing loneliness and the evidence shows the longer we feel lonely, the more we are at risk of mental health problems. Loneliness deserves more attention and we're calling on everyone who has struggled as a result of being lonely to share their experiences. We must work together – as individuals, as a society and through government policy – to reduce loneliness and prevent mental health problems by investing in welcoming, social spaces and new community initiatives."
For Mental Health Awareness Week, we've asked our ambassador Rory Crawford to read another #StoryWithRory. This time, Rory is reading Ruby's Worry by Tom Percival, a great story about a girl who one day finds a worry that keeps growing and growing…
Ruby was able to cope with her worry by talking about it. Loneliness and isolation can only make worries worse. Just like Rory said after reading Ruby's Worry: "Everyone has worries, and this story is not saying don't have worries or pretend they're not there, it's saying the best thing you can do is talk about a worry." We also think that's great advice!
The Mental Health Foundation have produced some excellent resources for the week. They have made a School Pack called "Loneliness – Finding our connections to feel less lonely which contains everything you need to it explains what loneliness is and how it affects our mental health in a school environment. There have also created a Loneliness Student Pack, because full-time students are among those at higher risk of feeling lonely. During the pandemic, 26% of students reported feeling lonely often or always.
Some of the ways people can participate in Mental Health Awareness Week:
During Mental Health Awareness Week use the hashtag #IveBeenThere to share experiences of loneliness to support others and give the campaign momentum.
Sign up to walk, run or job as part of our 80 Miles in May challenge and share your photos using #80MilesinMay and #MentalHealthAwarenessWeek.
For more information about this year's Mental Health Awareness Week visit mentalhealth.org.uk/mhaw or join the conversation on social media using #IveBeenThere and #MentalHealthAwarenessWeek