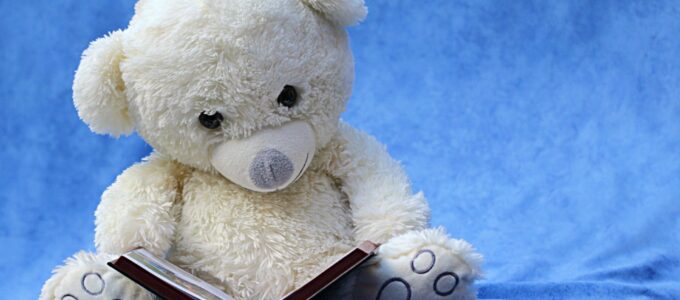 May is National Share A Story Month, organised by the Federation of Children's Book Groups. The theme this year is belonging and emphasises how children can find their place in the world of books, stories and imagination. Here at Children's Health Scotland, we love stories and understand how they can help everyone, including children and young people, to understand and process thoughts and feelings. Books are also a lot of fun!
Gill Sutherland, Head of Children's Health and Wellbeing Services for Children's Health Scotland, said: "2022 has been designated Scotland's Year of Stories so we would like to celebrate the impact stories have on children and young people with health conditions. Stories can help us connect with one another and share experiences. Books can also support children with their physical and mental health and wellbeing. They can empower children to understand and manage complex emotions. We know that many children and young people are experiencing higher levels of anxiety due to the pandemic. Through a story, children can learn to recognise what is happening inside them as they empathise with a character going through a similar situation. This can help them to recognise they are not the only ones going through a difficult situation."
"Everyone deserves to feel as though they belong and are loved for who they are!"
For National Share A Story Month, we would like to share five of our favourite #StoryWithRory videos from 2021. Children's Health Scotland has created a series of children's book readings called Story With Rory, read by our ambassador, Rory Crawford. All of the stories can be found on our Facebook page and are all under 10 minutes. We hope you enjoy them and look forward to this 2022's Stories with Rory too!
On 25 January 2021, Rory read "Rabbie's Rhymes" from publisher Itchy Coo Books to celebrate the birthday of Scottish poet, Robert Burns.
CLICK HERE TO WATCH "RABBIE'S RHYMES"
On 16 March 2021, Rory read "Can't You Sleep Little Bear?" by Martin Waddell and illustrated by Barbara Firth.
CLICK HERE TO WATCH "CAN'T YOU SLEEP LITTLE BEAR?"
On 30 July 2021, Rory read the "The Invisible Boy" by Trudy Ludwig to celebrate the International Day of Friendship.
CLICK HERE TO WATCH "THE INVISIBLE BOY"
On 9 September 2021, Rory and Millie read "Millie Goes to the Dentist", an original story for #BeHappy Thursday of Scottish Children's Health Week 2021.
CLICK HERE TO READ "MILLIE GOES TO THE DENTIST"
On 11 May 2022, Rory read 'Ruby's Worry' by Tom Percival to celebrate Mental Health Awareness Week, with the theme of Loneliness and the hashtag #IveBeenThere.