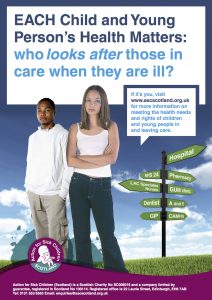 An A4 poster guiding people to other sources of information on meeting the healthcare needs and rights of children and young people in and leaving care.
A postcard accompanies the poster.
A4 poster (200 kB)
(Children's Health Scotland)
To order a copy of this resource please
contact the office
.
Back to resources