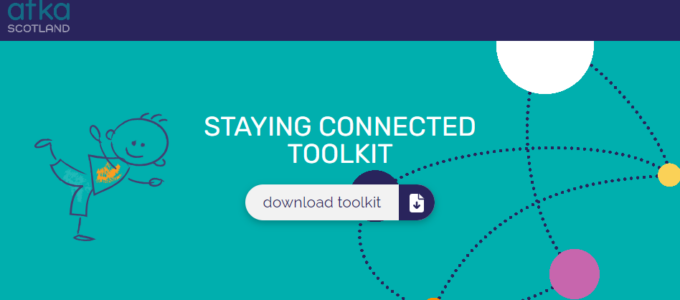 The Association for Fostering, Kinship and Adoption (AFKA) Scotland launched a free online toolkit on 26th June to support practitioners with CYP Transitions to Permanence and to help them stay connected with the people important to them during Transitions and beyond.
The free toolkit is available to view on the AFKA website HERE.
Children's Health Scotland, through our Care Experienced Children and Young People Service, was invited to contribute to a health briefing paper as part of the toolkit as well as sharing some of our Foster and Kinship Videos. We are delighted to be able to contribute to the Role of Health in Permanence which will support ALL practitioners to understand processes in health as not all HBs have LAC Health Teams. The Toolkit is very practical not only containing the slides and notes for staff teams but also including practical case studies for discussion in Team meetings.
Una Macfadyen, Paediatrician and Trustee for Children's Health Scotland, said: "As advocates for children's health rights, the toolkit helps those working in disciplines other than health including the GIRFEC Team, to help them navigate and effectively collaborate with the health processes and systems which support children and young people as well as recognise issues that impact on the mental health and wellbeing of the majority of children progressing to permanent care. The significance of the child's birth history including possible antenatal exposure to substances and parental mental health issues are important details to share and interpret. The voice of the individual child must not only be heard but must affect any plans to maintain connections and continue to be reconsidered if their wishes change over time."
The free toolkit is available to view on the AFKA website HERE.