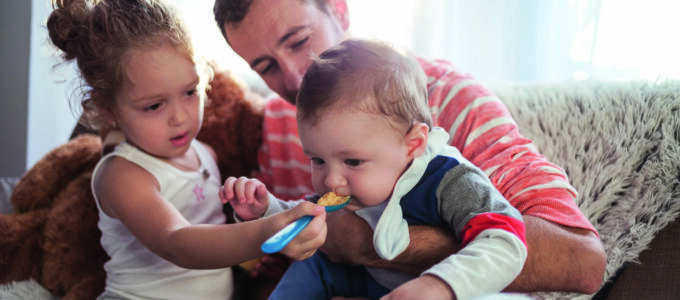 The Parent Club is currently promoting the Best Start Grant and Best Start Foods initiatives from the Scottish Government. These initiatives include various payments which span a child's life, from pregnancy to school age.
Professor Richard Olver, chair of Children's Health Scotland, has welcomed the Scottish Government initiatives, saying "The Best Start Grant and Best Start Foods programmes are a big help to families with young children, but during a cost-of-living crisis it is really important that the payments are uprated in line with inflation. Prepaid smart cards work so well for Best Start Foods payments that, for families with school age children facing food poverty, we think they should replace the use of shopping vouchers, which are stigmatising and not accepted everywhere."
Best Start Grant
The Best Start Grant is a series of cash payments to help cover the costs of some of the things you might need to look after your child. There are three payments that you can apply for depending on how old your child is – the Pregnancy and Baby payment, the Early Learning payment, and the School Age payment. These grants can be a substantial help to anyone who is eligible for them as the payments range from £252.50 to £606.00. You can choose what you spend the payments on – whether that's a pram, clothes, toys, or travel costs .
The Parent Club website states "Bringing up kids is expensive and the Best Start Grant is to cover some of the costs. The Best Start Grants can help towards buying a pram, clothes or even a bus pass so you can get out and about. It is a cash payment, so it really is up to you how you want to spend it."
Best Start Foods
Best Start Foods is a payment card you can use to buy healthy food for you and your child. You can use it while you're pregnant and on any child who is 3 or under. The Best Start Foods scheme has replaced the UK Government's Healthy Start Vouchers in Scotland. Every four weeks, you will receive £18, which can be used to buy healthy foods, such as fresh eggs, milk, fruit, vegetables and pulses.
Best Start Grants and Best Start Foods are available to people who are receiving certain benefits and tax credits and are pregnant or have recently had a child, or if you are under 18 during your pregnancy. More information about eligibility criteria and details for how to apply can be found on the Parent Club website and on the Scottish Government website.