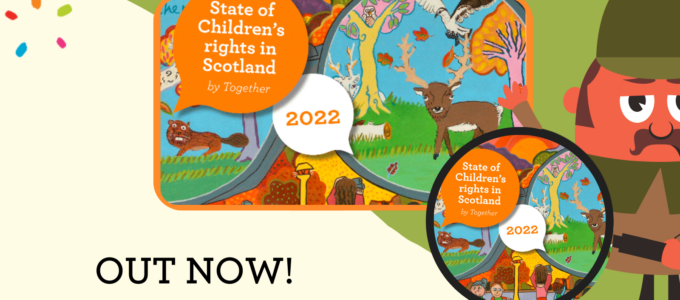 Together revealed the results of their 2022 State of Children's Rights Report for 2022 on 2 March. We contributed to the survey in Summer 2021 and again more recently as Together used our award-winning Self-Management Programme as a case study of inclusive communication.
The key purpose of the report is to: "help public authorities, the third sector, organisations and individuals to effectively implement children's rights. It aims to inspire and be used as a practical tool to embed children's rights into practice. The report covers lots of topics from children's participation through to impact assessments and raising awareness of rights. For each topic, the report includes evidence of the common challenges organisations and children can face when trying to implement children's rights. It uncovers promising practices that other organisations can take inspiration from to overcome these challenges. The report also includes resources and top tips others can draw from to embed a rights-based approach."
The full report can be found here full report can be found here, including a child-friendly version and an Easy Read version. The contribution from our Self-Management Programme can be found on page 76.