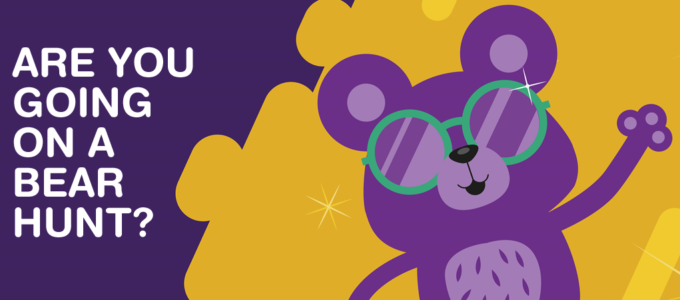 Meet BEAR who is a close relative of our logo bear. BEAR was hibernating in anticipation of Scottish Children's Health Week but has decided that now Spring has sprung it is the right time to wake up and take part in some special activities during this stay at home period.
Kitted out in welly boots AND sunglasses (it's Scotland, after all!) BEAR is bold, bubbly and big-hearted, and has more than a little bit of attitude. BEAR really wants to show just how much fun it can be at home and to be friendly, caring, fun and brave!
The first activity BEAR is taking part in this week is the Bear Hunt. You can download BEAR to display in your window to take part in national Bear Hunt activity. Or you trace an outline of BEAR and colour in to create your own special bear. Remember to display in your window so that families going for car rides or walks can see your bear.
Communities around the nation are participating in Bear Hunts for everyone to enjoy whilst social distancing.
Your checklist