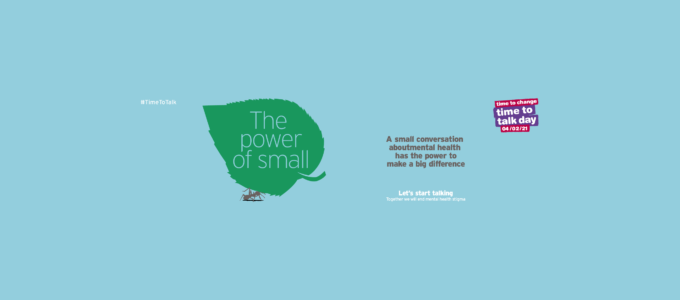 Time to Talk Day 2021 is all about celebrating the power of small actions that make a big difference. This awareness day was hosted by the charity Time to Change, and took place on Thursday 4th February, with the aim of encouraging people to start conversations about mental health in order help to end the stigma.
Talking about mental health is incredibly important for all of us to live healthy and fulfilling lives, and it is particularly important for children and young people. By encouraging children to talk about their worries and feelings, we can support them in building emotional literacy, trusting relationships, confidence and self-esteem.
To celebrate Time to Talk Day, Children's Health Scotland's Wellbeing Assistant, Izzie Turley, had a chat with Hollie, who took part in our online Self-Management Service, SMS:CONNECT;  a group Programme for children and young people who are living with long-term health conditions. Hollie has been having regular conversations with Izzie over Zoom about mental health, and they have been using these sessions to explore different ways to manage feelings such as worry, anger and fear.
Often when we ask people "how are you?" we get worried that we won't know what to say. However, simply listening is enough to make a real difference to someone's mental health – you don't have to fix it for them you just need to show that you care and that you want to help them. Izzie told us,
"Feelings of worry and anxiety are really normal emotions to experience, regardless of whether you are a child, a young person, or an adult. Having the opportunity to talk through these feelings with someone that you trust is an important way of working through these emotions. It isn't about knowing all the answers or being able to fix someone's problems – it's about really listening to someone and letting them know that you are there for them and that you will help them to find the support that they need."
For some top tips on talking about your mental health, check out Time to Change's website.
If you would like to find out more information about SMS:CONNECT and how we support children and young people living with health conditions in Scotland, visit our website or email sms@childrenshealthscotland.org.