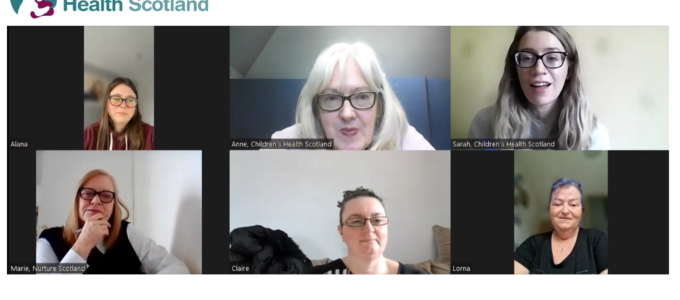 Kinship Care Week 2023 took place on 13 – 17 March 2023 and was a fantastic celebration of 'Connection' for Kinship carers. The week included an in-person gathering in Glasgow and contributions from many organisations, including ourselves.
The Kinship Care Advice Service for Scotland website says: "Kinship Care Week aims to increase understanding and recognition of the role of Kinship Carers and the challenges they often face, but importantly, it's also an opportunity to celebrate Kinship Carers for the incredible role they play in raising children."
As part of Kinship Care Week, Anne Wilson and Sarah Nelson from our Care Experienced Children and Young People Service delivered a session about the importance of self-care for Kinship Carers.
Self-Care or Looking after yourself
Kinship Carers often say I will be alright if the kids are but how about turning that round – If I'm alright, then the kids will be too. This means you are simply being mindful of your own needs, so you are better able to support the people you care about.
In this session looked at what we mean by self-care or looking after yourself, how practical that is when you are caring 24/7, the barriers and the benefits, and why self-care is so important. We also heard the pre-recorded panel discussion with Kinship Carers – What floats their boat! What this discussion below:
We are grateful to everyone who attended the session during Kinship Care Week 2023 and to the amazing carers who took part in the discussion above.
Interested in more like this? Visit the Care Experienced Children and Young People Service page, or get in touch with us to learn more about workshops we deliver: enquiries@childrenshealthscotland.org