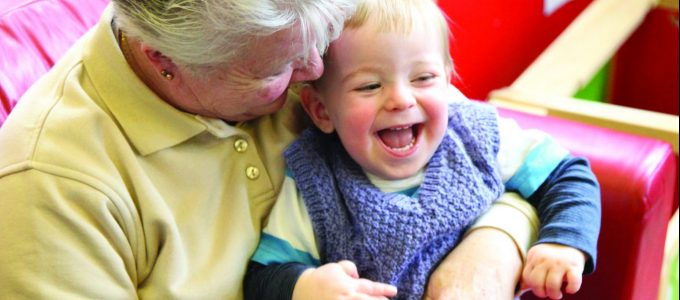 Children's Health Scotland promotes the needs and rights of all children and young people in our healthcare system, working for improved standards and quality of care whether they are ill in hospital, at home, or in the community. This includes children and young people in care who may not enjoy the love and support of a caring family.
Recent Scottish Government policy has focused on the needs of this group, as there has been considerable concern at the less than favourable outcomes for children and young people who are looked after, whether at home or away from home either in residential, foster or kinship care.
The aim of this service is to support the best possible provision of healthcare services for Looked after Children and Young People at times of illness by:
Promoting universal recognition of the needs and rights of children and young people in and leaving care and
Developing appropriate resources for them and their carers to combat this vulnerability.
The service started in 2007. It identified the main health concerns for children and young people looked after away from home when they are ill, with the help of staff and young people, in two pilot areas – Forth Valley and Fife. A number of issues closely aligned with our work and resources, emerged:
regular medical and dental checks
immunisations – our Children and Pain and Helping Children Cope with Needles Guides
physical injury
poor self-care and hygiene
who cares when a looked after child is ill in hospital, community or home
children and young people's healthcare rights – Young Person's EACH Charter
navigating the system and accessing healthcare services
living with a long term condition.
We developed partnerships with the following key agencies and through these we are able to disseminate our work.
NHS Health Scotland
Children 1st
Citizens Advice Scotland
Scottish Healthy Care Network now part of CELCIS see below
The British Association of Adoption and Fostering
Mentor
Scottish LAC Nurse Forum
Scottish Government colleagues involved in the We Can and Must Do Better Strategy
Scottish Institute of Residential Child Care now part of CELCIS
Scottish Throughcare and Aftercare Forum
The Fostering Network
Who Cares? Scotland
Current Activities
Since 2010, the service has concentrated on two distinct strands of work.
Foster Carer Training
We have developed a series of workshops to help foster carers and others gain a deeper understanding of the health needs and rights of children and young people, so that they can be best supported at times of illness and enabled to access appropriate healthcare services. For more information on the workshop sessions, CLICK HERE.
Kinship Carer Training
There are often additional complex healthcare issues for a child in kinship care, for example, around birth parents' mental health, fear of inherited conditions, challenges relating to consent and confidentiality and interfamilial tensions relating to the child coming into care in the first place. These workshops help support carers to manage the care. To find out more CLICK HERE.
DVD Launch – Health Matters for Children and Young People in Kinship Care
On 15 June Children's Health Scotland launched our Health Matters for Children and Young People in Kinship Care DVD at an event in Edinburgh. The DVD features kinship carers discussing issues affecting the health outcomes of the children in their care. There are also interviews with practitioners who discuss sources of help. The DVD can be viewed here or contact us for a copy.
Publications
Project Report 2007-2010
Evaluation Report 2013 -14
Health Issues for Looked after Children and Young People DVD (find clips on Vimeo)
Toolkit:

A4 poster signposting healthcare professionals and others to the ASC(S) website which contains information which is relevant for all staff and carers looking after these children and young people
Postcard linked to the poster including specific information about the resources available on the ASC(S) website
Young People in Hospital – guide for young people to help them prepare for a visit to hospital. Contains many other useful resources, will also be available as an audio version on the website.
Young People's EACH Charter – 24-page mini-booklet containing the 10 EACH charter points and the YP's interpretation in speech bubbles
The GP Service for Children and Young People – a guide for carers to help them better understand and access the GP Service when caring for a child
What to expect when a child goes to hospital – a guide for carers
A series of podcasts with a range of healthcare professionals who have involvement with the healthcare of LAAC to raise awareness of their different roles:
Interviews with the following healthcare professionals
Community Paediatrician
 Listen
Specialist LAC Nurse
 Listen
GP
 Listen
Community Children's Nurse
 Listen
Hospital Paediatrician
 Listen
Care Staff
 Listen
 Interview with a Foster Carer
 Listen
To save these MP3 files so you can transfer them to your personal MP3 device right click on the link and select 'Save Target As'
Policy Documents
Here are some of the key policy documents related to looked after children and young people – for a more comprehensive list visit the Scottish Institute of Residential Child Care (now part of CELCIS) website.
Caring about health: improving the health of looked after and accommodated children in Scotland – an A-Z health resource pack for staff and carers. (NHS Health Scotland)
Forgotten Children: Addressing the Health Needs of Looked After Children and Young People, The Residential Care Health Project, NHS Lothian 2004 ISBN 0-9546292-0-5
For information contact Anne Wilson
' Following the foster carer session, I was empowered to have the confidence to ask for a referral for my child and this has resulted in them getting much needed help'.

'Good insight into mental health and trauma'.

'This programme should be mandatory for all Carers'.
Foster Carer
Read our privacy information notice for carers.