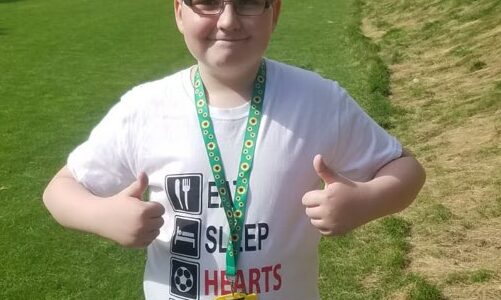 For World Mental Health Day 2020 we were joined by Shaun from our SMS:CONNECT Programme and talked to him about how mental health plays a role in his life.
World Mental Health Day aims to raise awareness in the global community about mental health issues. Children's Health Scotland is dedicated to ensuring that children in Scotland have access to the health care they need, and supporting them with their physical and mental health. SMS:CONNECT is an online self-management service where groups of children and young people come together to discuss, play and learn ways to cope with their health conditions.
Shaun joined the SMS:CONNECT team for World Mental Health Day 2020 to talk about how mental health affects his life.
A huge thank you to Shaun for speaking with us today. He is a huge inspiration for all of the children and young people in his online group, and to the SMS:CONNECT Team!
If you would like to find out more about our online self-management service for children and young people living with long-term health conditions, visit our SMS:CONNECT service page.