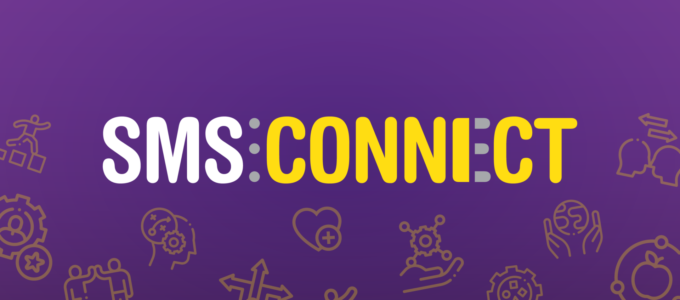 We are delighted to announce that Children's Health Scotland has received funding from Foundation Scotland Response Fund and the Corra Foundation to continue delivering our brilliant SMS:CONNECT service throughout 2021 and into 2022!
A huge thank you to Foundation Scotland for awarding us £4997 from the Coronavirus Respond Fund, and to the Corra Foundation for our grant of £9,995. This funding will allow to continue to deliver SMS:CONNECT to children and young people living with long-term health conditions in Scotland.
SMS:CONNECT first launched in early 2020 as a response to the COVID-19 pandemic. Our Self-Management Service had been running for several years as a face-to-face Programme in the Lothian area, but was cancelled due to Scotland's national lockdown. Since then we have successfully run six SMS:CONNECT Programmes, supporting over 60 children and young people across Scotland! The Programme is entirely online and consists of twice-weekly group sessions over the course of six weeks, with a focus on building confidence and self-esteem so that young people feel better able to cope with, and to get support for, managing their health conditions. We have a group for children aged 9-12 and another for young people aged 13-17, as well as some capacity to provide 1:1 support for children aged 7-8.
One way we build participant's confidence is by encouraging them to create a Digital Story which they share with the group in the final session of the Programme. Their Digital Story can be about anything they like, and previous participants have made stories about their health conditions, their pets, hobbies and their family. They can be presented in any format they choose, provided they have used some amount of digital skill to make it. We provide tutorials on how to use Microsoft Powerpoint and the website Canva to create a story so that everyone has the opportunity to develop new digital skills.
Lucy took part in our most recent Winter 2021 Programme and made an amazing Digital Story about her health condition and what friends and family can do to support her.
Lucy had this to say about the SMS:CONNECT Programme:
[The Coaches] are honestly amazing, you need an award! You have helped me so, so much and helped me understand myself even more. You always have a smile on your faces and you honestly are amazing! So thank you!
SMS:CONNECT Programmes run continuously throughout the year so referrals can be made at any time. To make a referral simply visit our website and click the "Make a Referral" button at the top of the page – it will be sent to a secure inbox and a member of the SMS Team will get in touch you with!
If you have any questions or would like to find out more about our Self-Management Service, please contact us at sms@childrenshealthscotland.org!