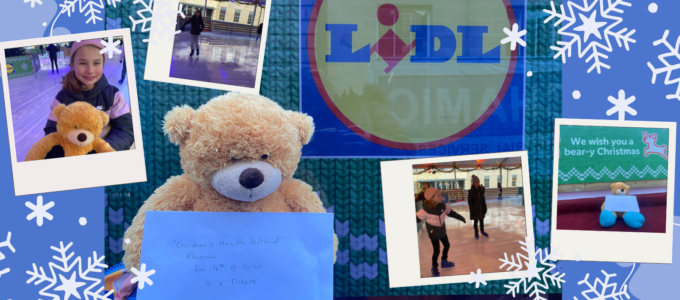 On Sunday 4th December, Rhianne and some of the the children and young people who attend our SMS:HUB went to Lidl On Ice, thanks to the STV Children's Appeal and Lidl gifting us free tickets. It was wonderful to meet up in person and see the magic of the festive Edinburgh City Centre.
We all arrived at 10am excited for our session and it was a real treat to be able to spend time together again. Two of our HUBBERS Katie and Sonya wrote about their experience of the event and here is what they had to say!
'My name is Katie and I used to go to SMS:F2F and now I do the monthly online SMS:HUB. Children's Health Scotland gave me and my mum free tickets for Lidl on Ice. I had so much fun, and it was great to have some time with just me and my mum. It was my first time in a while so I was worried I might fall, but I managed to stay upright the whole hour! My mum and I had a lovely brunch afterwards. Thank you so much SMS for everything, I had such a lovely time.' – Katie
'I found the skating really calming and fun, especially with my friend. The ice rink was a good size so it wasn't cramped and the employees were very kind and helpful to everyone. I really loved going there and skating, the ice skates were also comfortable in my opinion. I'd enjoy going back there again!' – Sonya
What magical memories we were able to create! We'd like to thank Emma from the STV Children's Appeal for offering us the free tickets and to LIDL for providing them! You've given our Hubbers great memories with their friends and families. Bear and Rhianne had a wonderful time too!
If you would like to make a referral to any of our Self-Management Skills (SMS) Programmes, please visit our SMS Programme Pages, or make an online referral.
You can donate to our #ShareWithBear Festive Campaign too and help us to provide our SMS:HUB with more magical memories!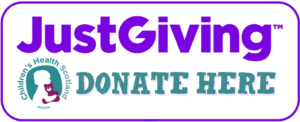 It's not too late to join in the fun with Bear's Advent Calendar. What did Bear get up to this year?