Welcome to Day 24 of Bear's Advent Calendar! Are you ready to #ShareWithBear?
At Children's Health Scotland, we are so lucky to be supported by our Self-Management Skills (SMS) Volunteers. These are children and young people who have taken part in either SMS:CONNECT or SMS:F2F and come back to help us with future programmes, support or represent Children's Health Scotland at events or raise money for the charity through fundraising!
A massive THANK YOU to all of our amazing SMS volunteers – we couldn't do what we do without you!
Don't forget to join us tomorrow on our final day of Bear's Advent Calendar to #ShareWithBear!
Let us know on Facebook and Twitter about a time in your life when someone volunteered to help you when you needed it most! #ShareWithBear
Please donate to the #ShareWithBear Campaign below. If you can share a little with Bear this December, then we can share a lot with children and young people in 2023!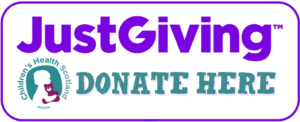 Come back tomorrow for Day 25 (The Big Finale) of our advent calendar to see what else Bear and Children's Health Scotland got up to in 2022!