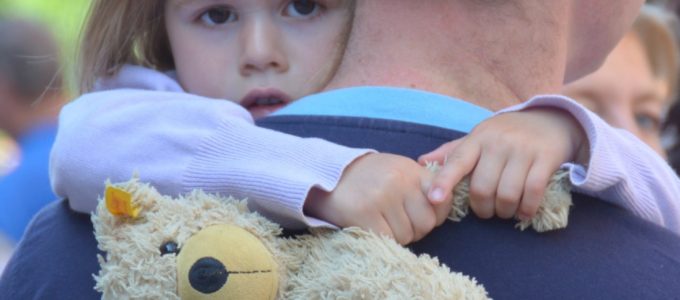 We provide expertise and information to children, young people and their families so they can access the best quality healthcare.  We are experts in our sector, offering information on the needs and rights of children in hospital and in the community. We are an independent charity which means we are not part of any health board or hospital and we can give information on any aspect of children and young people's healthcare. This will sometimes mean we signpost enquirers to other organisations as sources of help.
What we do
Information and Support
It is normal for us to feel worried or anxious from time to time, such as when we're starting school or nursery, or moving to a new area. Anxiety is a feeling of unease, such as worry or fear – it's an understandable reaction to change or a stressful event.
Read: The Huge Bag of Worries. Virginia Ironside (Hodder, 2004)
Bullying is behaviour that hurts someone else – such as name calling, hitting, pushing, spreading rumours, threatening or making someone feel small. It can happen anywhere – at school, at home or online. It can often happen for a long time and it can hurt both physically and emotionally.
Bullying that happens online, using social networks, games and mobile phones, is often called cyberbullying. It can feel like there's no escape because it can happen wherever we are, at any time of day or night.
https://www.nspcc.org.uk/preventing-abuse/child-abuse-and-neglect/bullying-and-cyberbullying/
All children and young people have human and healthcare rights which sets out what we are entitled to. For example, we have the right to the best health possible and to medical care and the right to play!
Before the age of seven 50% of all children in the UK will have a hospital admission. Most will be treated, recover and go home. But for some, the illness may be more complicated and become a long term condition. This may result in a lot of visits to or stays in hospital as they grow up. We work for children and young people to get the best standard of health care when they are ill. We can help children, young people and families at such times and tell them what to expect from the health service.
Read: What to expect when a child goes to hospital
Pain is usually the body's useful warning signal that something is wrong. All children feel pain, just as adults do. Sometimes the reason for the pain is clear, like a broken bone but sometimes it can be hard to explain it or there seems to be more pain than we would expect. You can get help to deal with pain.
Read: Helping Children Cope with Pain
Read: Helping Children Cope with Needles
Sometimes we can have a hard time at school and find it difficult to learn and take part. You're not alone though and with the right support things can get better.
Self-harm can happen during times of anger, distress, fear, worry, depression or low self-esteem in order to control negative feelings. It can be anything that causes harm – even a little harm – which in some small way makes you feel better emotionally. The important thing is to recognise when help is needed and find some support as soon as possible.
Some children or young people may feel like there is no hope or might think about ending their life. Mental illness and thinking about suicide are fairly common issues for young people, but thankfully very few will try to take their own lives. However suicidal thoughts clearly shows someone is unhappy and needs help and support and the right care to get better.
It can be difficult to understand what causes suicidal feelings but they're often triggered by upsetting experiences.
https://www.nspcc.org.uk/preventing-abuse/keeping-children-safe/mental-health-suicidal-thoughts-children/
IF YOU THINK A CHILD IS IN IMMEDIATE DANGER, CALL 999 STRAIGHT AWAY
If you are sad or worried and need to speak to someone now Childline can help. You can talk to them about anything. No problem is too big or too small.
Call them free on 0800 1111 or get in touch online. However you choose to contact them, you're in control. It's confidential and you don't have to give your name if you don't want to.
Activities, Resources and Toolbox
Get Involved
Social Activities
We have fun games, activities, volunteering and pizza nights as part of the Children and Young People Self Management Programme in Lothian. To get a list of upcoming events or take part, please contact us.
Become a UCard Tester
If you are aged 8-25 and have a long term condition, you can volunteer to test out UCards and get great incentives like Love2Shop vouchers, Cinema Tickets and many more.
https://www.mentalhealth.org.uk/projects/ucan
Enquiries
Get in touch if you need further information or to enquire about volunteering opportunities in your area.