Welcome to Day 1 of Bear's Advent Calendar! Are you ready to #ShareWithBear?
We wanted to start our celebration of 2022 by beginning with our Scottish Children's Health Award Winners! The Awards exist to celebrate courageous children and young people, and those who are making a difference to their health and wellbeing. These were announced at our #MyHealthMyRights Conference! You can read all about this year's fabulous winners by following the links below:
Bear had a brilliant time celebrating alongside our wonderful winners! Congratulations to everybody involved. Put on your thinking hats for any nomination you would like to make for our 2023 Awards! Let us know on Facebook and Twitter who you think deserves an award. #ShareWithBear
Please donate to the #ShareWithBear Campaign below. If you can share a little with Bear this December, then we can share a lot with children and young people in 2023!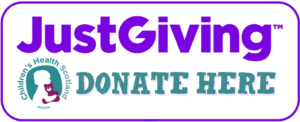 Come back tomorrow for Day 2 of our advent calendar to see what else Bear and Children's Health Scotland got up to in 2022!